Build Back Better Regional Challenge
The U.S. Department of Commerce's Economic Development Administration (EDA) has announced that public and private sector stakeholders in the Richmond-Petersburg region, working together as the Alliance for Building Better Medicine, will receive $52,942,702 as winners of the national Build Back Better Regional Challenge.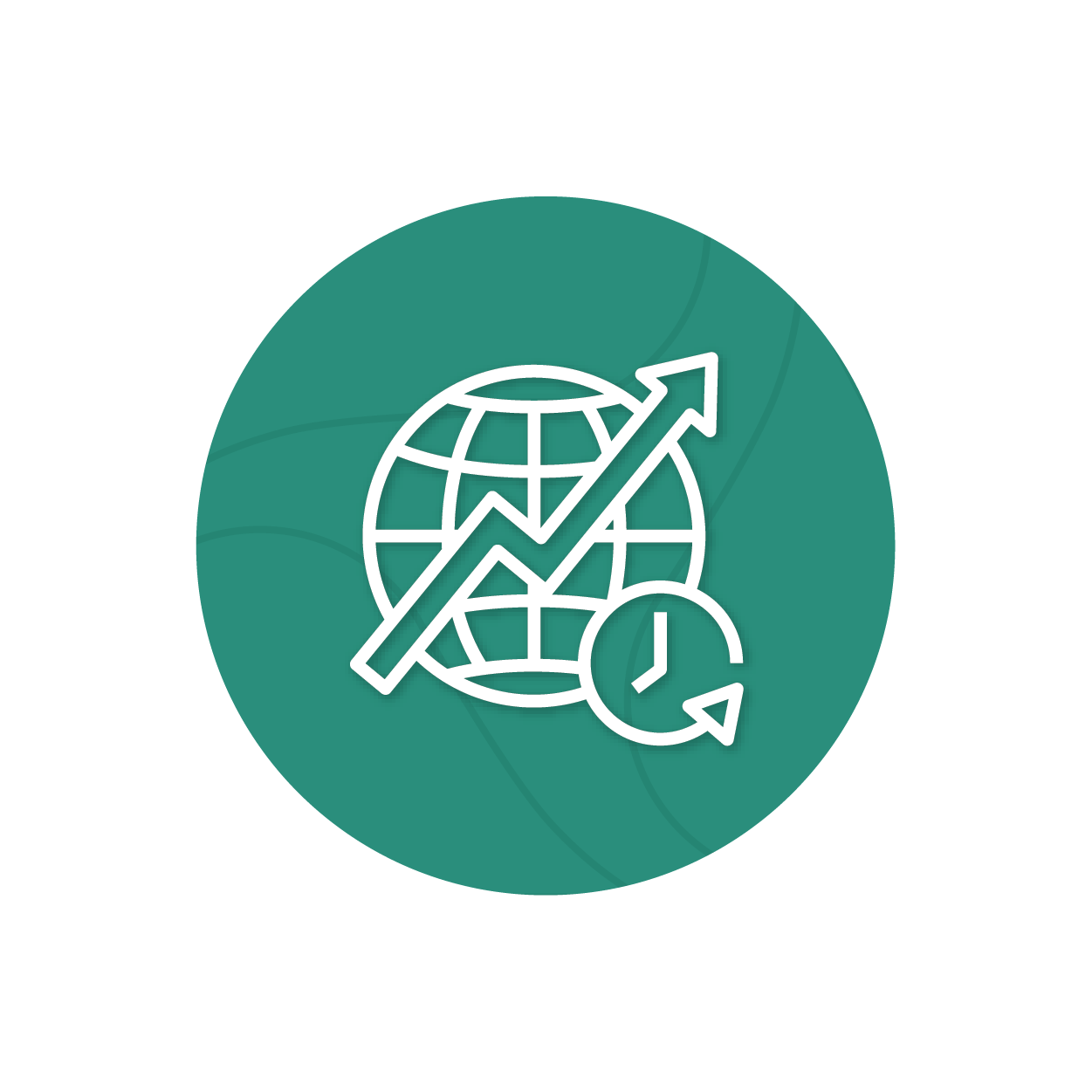 Why This Matters
As the marquee of the EDA's American Rescue Plan, the Build Back Better Regional Challenge aims to boost economic pandemic recovery and rebuild American communities by strengthening dynamic high-tech regional industry clusters across the country, while embracing economic equity, creating well-paying jobs, meeting priority national interests and enhancing U.S. competitiveness globally. The large federal grant will be matched by $13,607,184 of funding from private and public organizations, for a total investment of $66,549,886.
Here's what our stakeholders are saying about this transformational opportunity.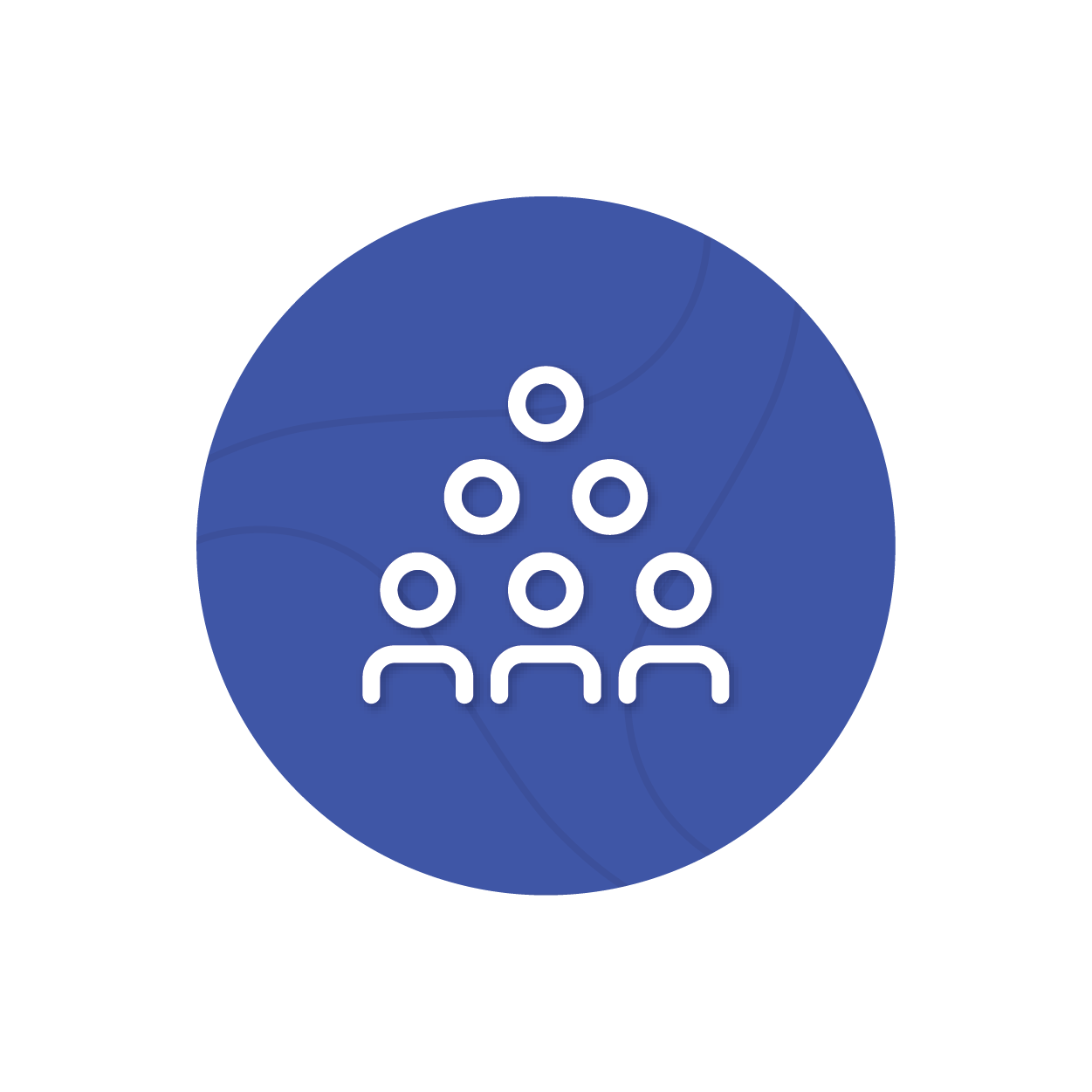 Who Does It Impact
The Alliance for Building Better Medicine coalition from across the Richmond-Petersburg MSA works to scale up the region's advanced pharmaceutical manufacturing and R&D cluster to address the nation's pressing need for quality, affordable essential medicines. The coalition is one of only 21 coalitions to receive funding from the Build Back Better Regional Challenge. Coalition members will leverage the Build Back Better Regional Challenge funding for six construction and programmatic projects.
"The Build Back Better Regional Challenge award is a pivotal win for the region demonstrating what is possible when Central Virginia localities and private and public sector organizations lock arms and work together," says Chandra Briggman, president and CEO of Activation Capital, an innovation ecosystem development organization that led the formation of the Alliance for Building Better Medicine. "Thanks to these many stakeholders, the Richmond-Petersburg region has shown the nation that it is agile, mission-driven, and ready to scale to meet a timely and urgent need for the country. Funding from the Build Back Better Regional Challenge will help the region create a secure supply of essential medicines for the U.S., re-shore manufacturing by tapping into new technologies, and reduce the cost and increase access to quality medicines for Americans. It will also help to reduce the environmental burden of pharmaceutical manufacturing through the use of green chemistry while creating high-wage jobs in historically underserved communities in our region."
Alliance for Building Better Medicine is currently partnering with individuals from across the region in urban and rural areas, including students, entrepreneurs, small business owners, and veterans. The project, which will be further accelerated by the Build Back Better Regional Challenge, targets low-income and minority populations disproportionately impacted by economic distress and the COVID-19 pandemic. Additionally, the project will assist individuals with varying educational levels, including those who do not have a high school diploma, to funnel into the workforce.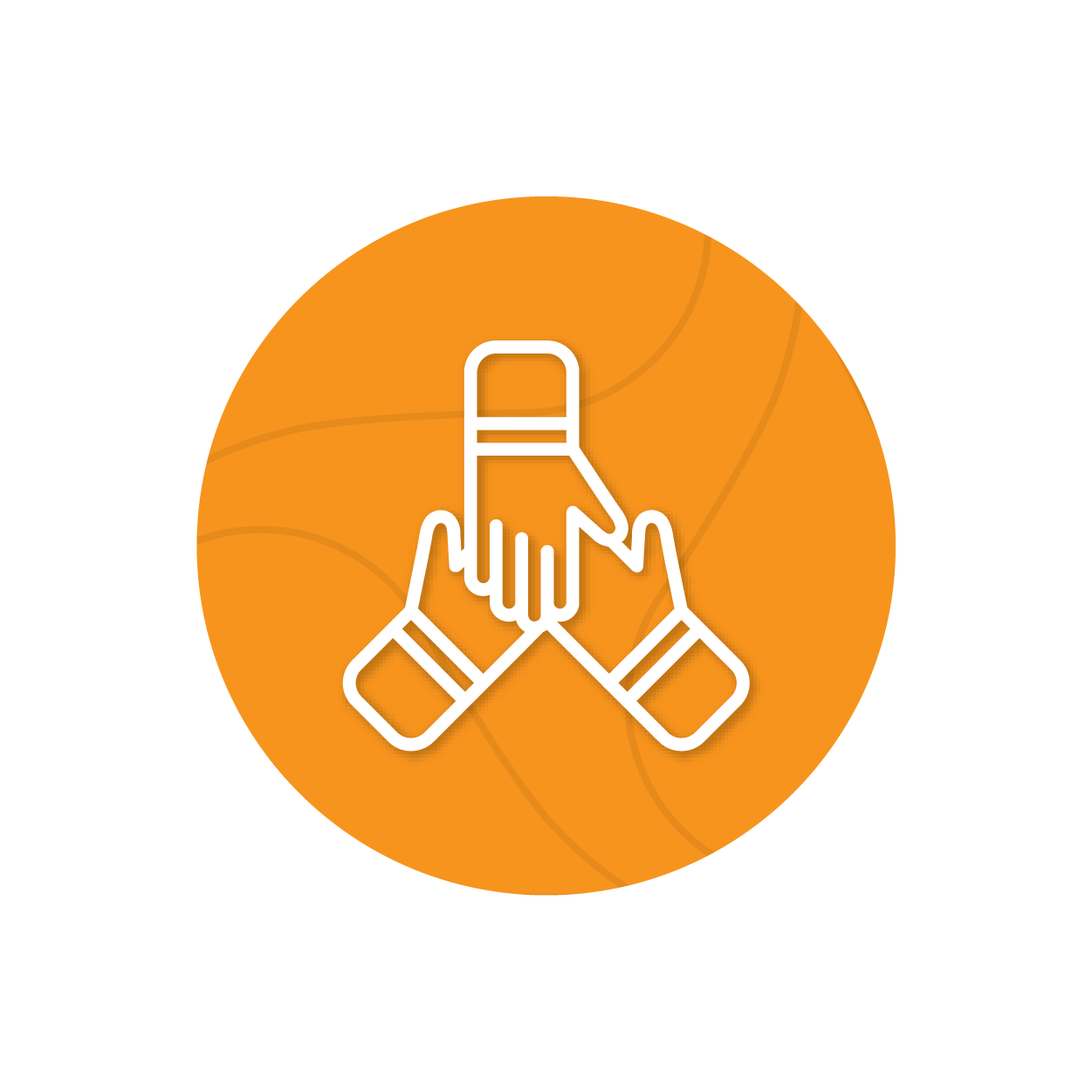 How Did This Happen
In 2020, through an initiative of VCU's College of Engineering, the coalition of public and private sector partners was formed to design a regional strategy for advanced pharmaceutical manufacturing leveraging existing assets. The coalition reconvened in 2021 to fast-track development of an advanced pharmaceutical manufacturing cluster in central Virginia. The coalition was awarded seed funding from GO Virginia and others totaling $2.5 million. Members of the growing coalition quickly began developing opportunities for the emerging cluster to involve and impact the entire region and its many communities – urban and rural, students, entrepreneurs, small business owners, veterans, and low-income and minority populations disproportionately impacted by economic distress and the COVID-19 pandemic – with the goal of creating high-paying jobs and careers for individuals with a wide range of educational levels and experiences.
In 2021, the coalition won Phase 1 of the Build Back Better Regional Challenge and began to plan in detail the six projects now funded with the support of  Activation Capital, City of Petersburg, City of Richmond, Civica Inc., Community College Workforce Alliance, Greater Richmond Partnership, Medicines for All Institute at Virginia Commonwealth University College of Engineering, Virginia Economic Development Partnership, Virginia's Gateway Region, Virginia State University, Commonwealth Center for Advanced Manufacturing, GENEDGE, Brightpoint Community College, and Reynolds Community College.
We thank the General Assembly and governor, GOVirginia and VEDP for strong and growing support for this emerging regional cluster. Senators Warner and Kaine and Congressman McEachin provided an enthusiastic voice to EDA in this process as well.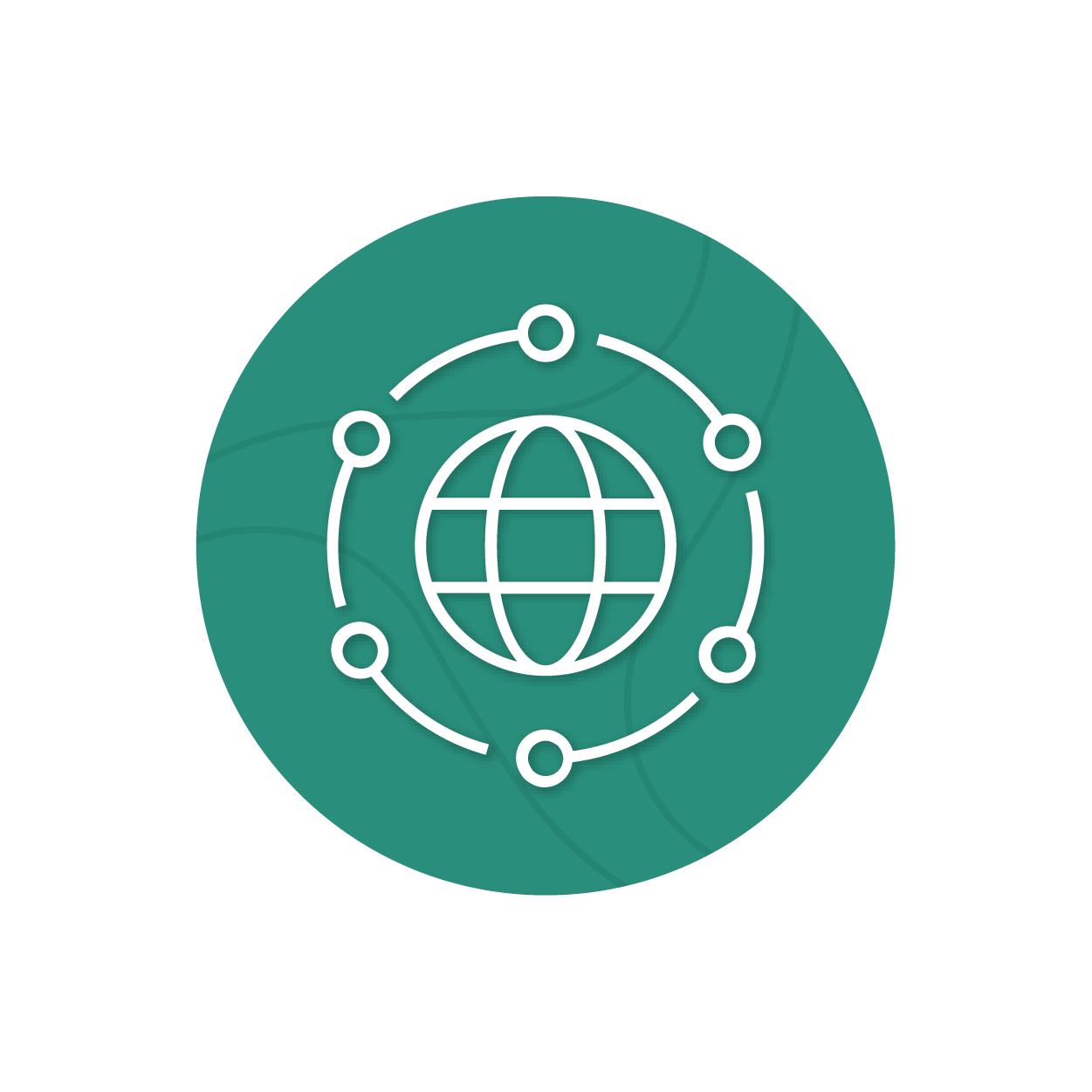 What Impact is Anticipated
The Alliance members will use the EDA funding opportunity to construct a Development /Scale-up Center to accelerate manufacturing innovation and the commercialization of lab discoveries. This first-of-its-kind facility will spur collaboration, invention, and investment by speeding bench discoveries to commercial scale. Funding will be used to develop new and joint degree and research programs between VCU and Virginia State University and industry as well as manufacturing technician training at Brightpoint Community College and laboratory technician training at Reynolds CC, coordinated by the Community College Workforce Alliance. In addition, funds will be used to construct an Innovation Center with additional wet lab space in Richmond's VA Bio+Tech Park to help existing organizations in the region grow. Support from the EDA will enable local and regional economic development organizations to accelerate development in the region of the supply chain needed to produce new research, sales, service, and manufacturing facilities, and new jobs in the Richmond-Petersburg region. Finally, EDA funds will also support improvements to water and wastewater infrastructure in Petersburg's Poor Creek service area serving the growing manufacturing facilities there.
"As a deeply connected region, our coalition members will leverage funding by the Build Back Better Challenge to bring about transformational change by implementing a set of complementary projects designed to expand our region's infrastructure, workforce, supply chain, R&D, and innovation capacity," says Chandra Briggman, president and CEO of Activation Capital. "Every action we take will be grounded in the region and its diverse assets and constituents. Together, we will create great jobs and build resilient and healthy communities while embracing equitable economic growth and enhancing U.S. global competitiveness."
"Rarely do you find a public, private partnership of this magnitude succeed, but when you have a mission as powerful as the Alliance for Building Better Medicine, the impossible is possible."
— Robby Demeria
Founding Board Chair of the Alliance for Building Better Medicine
"The Build Back Better Regional Challenge award brings enormous prestige. The region is one of only 21 winners from 700+ regions across the nation that competed in this historically ambitious EDA program. The award will help key players in the region build infrastructure, R&D assets, and human resources to accelerate the growth of this cluster, attract investment, and create great-paying jobs."
— Jeff Gallagher
Interim Executive Director, Alliance for Building Better Medicine
"The Build Back Better Regional Challenge grant will be transformational for the Alliance for Building Better Medicine's efforts to promote our region's pharma manufacturing story to site location professionals and corporate decision makers. The Richmond/Petersburg region is primed to attract job-creating vital medicine companies, and this grant will help achieve that mission."
— Jennifer Wakefield
President and CEO of the Greater Richmond Partnership
"Brightpoint Community College and the Community College Workforce Alliance are very pleased to be part of this initiative. Our primary goal is to support the workforce needs of the pharmaceutical companies that call this region home by developing and offering training programs to prepare our citizens for high-wage positions in the pharmaceutical manufacturing industry."
— Dr. Edward ("Ted") Raspiller
President Brightpoint Community College
"Thanks to this grant, Brightpoint Community College and CCWA will be able to offer future and current job seekers a range of options to prepare for a career in the industry – from a one-year career studies certificate to accelerated workforce credential training to a program designed to give young people from Petersburg and the surrounding region the coaching, support services, and foundational skills they need to succeed."
— Elizabeth Creamer
Vice President, Workforce Development, Community College Workforce Alliance (CCWA), a partnership of Reynolds and Brightpoint Community Colleges
"I want to thank Activation Capital and Alliance for Building Better Medicine for spearheading months of work on the submission for the Build Back Better Regional Challenge grant. Winning this grant, which includes water and wastewater infrastructure upgrades in Petersburg to support the growth of the Pharmaceutical Manufacturing cluster, is a game changer for our city. The number of high-paying jobs and the increase in the tax base provided by the cluster, along with the capacity to attract supply chain businesses, will give Petersburg monies to address critical needs for our citizens."
— City of Petersburg Mayor, Sam Parham
"The Commonwealth Center for Advanced Manufacturing is pleased the Economic Development Administration has recognized our region with a Build Back Better Region Challenge grant award. CCAM is committed to executing manufacturing excellence for regional growth. The award represents a once-in-a-lifetime opportunity for Virginia, and we are dedicating resources to ensure its success for years to come."
— John Milton-Benoit
CCAM President & CEO
"AMPAC is proud to be a manufacturing resource able to support 'American Made' medicines essential to becoming more independent from foreign supplies of critical drug substances and materials. Our VA team is dedicated to fully enabling the Commonwealth's groundbreaking initiatives."
— Dr. Jeff Butler
President of AMPAC Fine Chemicals
"Continuous Processing technologies are a critical tool to enabling lower cost medicines and our AMPAC VA operations are committed to bringing these capabilities into larger scale commercial manufacturing. We are working closely with our coalition partners to expand these capabilities at the Petersburg Campus."
— Dr. Bill DuBay
Global VP for Research and Development at AMPAC Fine Chemicals
"Together, we are making the Richmond/Petersburg region the central access point for advanced pharmaceutical manufacturing where medicines critical to the health of our nation are researched, accelerated, and sustainably created in the U.S. from start to finish."
— Eric Edwards, M.D., Ph.D.
President, Co-founder, and CEO of Phlow™
"This award will help to create long-term economic growth for the city, home to the 34-acre Virginia Bio+Tech Park and the cradle of the region's life sciences industry, and region. I applaud the work of the regional coalition that has led to this achievement and Richmond's continued push to be among the top metro areas for life sciences innovation."
— City of Richmond Mayor, Levar M. Stoney
"This support from the Build Back Better Regional Challenge underscores the critical importance of collaborations such as the Alliance that bring many partners together to build a secure supply of affordable medications here in the U.S."
— Michael Rao, Ph.D.
VCU President
"The support of the Economic Development Association is so important to the future security of pharmaceutical manufacturing in America. We are particularly excited about the opportunities this opens up for collaboration with our sister universities in training the next generation of pharmaceutical engineers and workforce who will carry this important work forward."
— Gary C. Tepper, Ph.D.
Interim Dean, VCU College of Engineering
"Bringing pharmaceutical manufacturing to Central Virginia has the potential to benefit all Americans. The support of this Build Back Better grant allows us to accelerate the process of pharmaceutical optimization in the lab so our partners can begin producing needed medicines at full scale much faster. This is hugely positive for Virginia and for America."
— B. Frank Gupton, Ph.D.
CEO of the Medicines for All Institute and chair, Chemical and Life Science Engineering, Virginia Commonwealth University
"VGR is delighted to be part of the regional team that has worked with the U.S. EDA to make this transformational investment in Petersburg, Virginia – the epicenter of the pharmaceutical cluster. This award will help develop and strengthen the cluster, all while embracing equitable economic growth, creating good-paying jobs, and enhancing our global competitiveness."
— Keith Boswell
President and CEO of Virginia's Gateway Region Economic Development Organization
"This award will bring significant benefits to the Petersburg and Richmond region and position Virginia as an international leader in advanced pharmaceutical manufacturing and R&D. The grant will also support onshoring of quality essential generic medicines to the United States."
— Mark Hourigan
Chairman of the GO Virginia Region 4 Council
"We are honored to be a part of the Alliance for Building Better Medicine and are thrilled with the news of this award. This is an exciting example of public-private partnerships in action. Civica, with our growing pharmaceutical manufacturing team in Petersburg, looks forward to doing our part by delivering quality medicines for critical patient care in Virginia and across the United States."
— Ned McCoy
President and CEO of Civica
"The Alliance for Building Better Medicine is a catalyst for the growth of the advanced pharmaceutical manufacturing cluster that has emerged in the Richmond-Petersburg region, and this grant award is a game changer that will further advance the regional strategy and solidify Virginia as a significant player in domestic drug manufacturing."
— Jason El Koubi
VEDP President and CEO
"GENEDGE, the NIST MEP National Network ™ Affiliate for Virginia is exceptionally pleased with this award. Our team will provide core services to develop an equitable and robust supply chain to support this rapidly growing advanced pharma cluster. In addition, Phlow recognizes that information security is paramount to the success of maintaining a technological advantage. We will establish appropriate cyber security risk management systems throughout the supply chain, to assure that intellectual property is not compromised."
— Bill Donohue
GENEDGE President & Executive Director
"Virginia State University is very pleased to be part of a coalition that works to strengthen the regional economy through infrastructure, innovation, workforce, and supply chain developments. The support from the Build Back Better Regional Challenge grant will help to enhance VSU's commitment to cultivate talents through new dual degree programs, accelerated graduate programs, internships, and paid-credit-bearing-applied-learning experiences. The collaborative effort will provide learning pathways for students at VSU and diversify the workforce in pharmaceutical engineering. Graduates from the program will have a bright future in advanced pharmaceutical manufacturing careers."
— Dawit Haile, Ph.D.
Dean, College of Engineering and Technology
"This is a tremendous win for Virginia State University, the region, and the State of Virginia. The funded partnership project will serve to further provide VSU students a pathway to graduate programs or to join the workforce in the field of Advanced Pharmaceutical Manufacturing. It also allows VSU to play a more impactful role in the regional economic renaissance. As an 1890 land-grant university, we believe in outreach to improve the quality of life of others. This project is the epitome of that outreach on a national scale. Not only does this work have the potential to expand Virginia's pharmaceutical industry--but it has the potential to lower medication costs for millions of Americans. We look forward to the life changing implications of this partnership and to more collaborative opportunities in the future."
— Dr. Makola M. Abdullah
President at Virginia State University
"Located in the middle of the BioTech Park in Richmond, Reynolds Community College is a natural partner in this exciting and transformative effort. We are wholly committed to better lives through a good living and this grant will allow us to expand our capacity in high demand programs that pay strong wages. In short, we will be better positioned to deliver on two key promises – provide our community with state-of-the-art programming that prepares them for good jobs, and deliver to our local and regional employers a world-class talent pipeline."
—Paula P. Pando, Ed.D.
President at Reynolds Community College
Let's collaborate, reach out to us to get involved by filling out the form below. Media inquiries, please contact
Leslie Stricker
and
Paul Spicer
.